From the chaotic election cycle to the events of the past few weeks, the 2020 presidential election has felt anything but traditional. Penn Today asked David Eisenhower, director of the Institute for Public Service at the Annenberg School for Communication, to give the long view of the significance of Inauguration Day. It's something Eisenhower is uniquely positioned to do. Not only does he teach a course at Annenberg about the U.S. presidency, but he's attended three inaugurations himself: his grandfather Dwight D. Eisenhower's in 1957; John F. Kennedy's in 1961; and his father-in-law Richard Nixon's in 1973.
"The good thing about an inauguration is it's an opportunity to start fresh," Eisenhower says. "Let's hope the American people will take that opportunity."
Here are his observations and thoughts on things to keep in mind about this historic occasion.
Families, Music, and Speeches
These are the three things that stand out in my mind, as somebody who's participated in several inaugurations.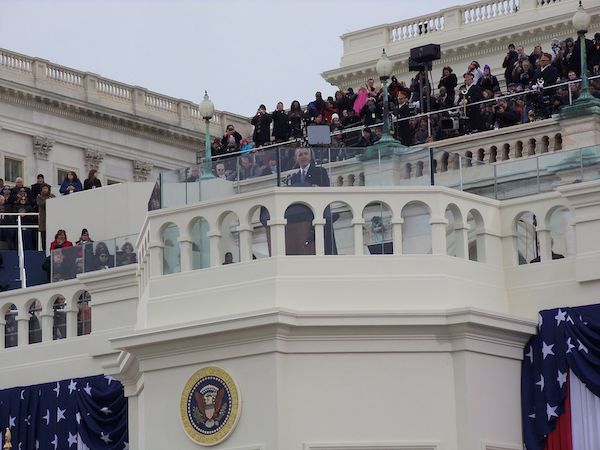 Power of the Speech
One of the things I say to classes at Annenberg, is that speech is an art, not a science. What happens in inaugural speeches is that they tend to come together at the last minute; that's something we've determined through the scholarship we've done. In fact, the Kennedy's 1961 and Franklin Roosevelt's 1933 inauguration speeches both came together at the last minute, and I mean the last 36 hours. They tend to come together as the deadline approaches, and they have a sort of eerie timelessness about them.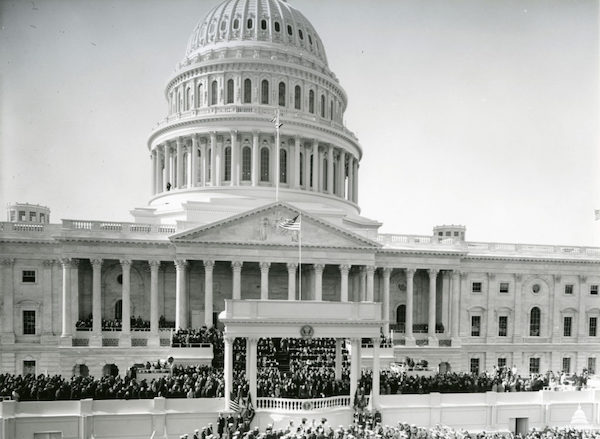 Second, a president faces a choice, and that is whether to lead or to unite. Leadership can be divisive in a way, particularly if you're changing course. Inaugurations have to strike a balance between those two things. We'll all be tuning in and watching very carefully to see how Biden does that because this is obviously a moment of division in America.
Sometimes people will not hear the magical, unifying formulas that they expect to. But there is a philosophy that what unifies America in the final analysis is success, and successful policies. If you have a very policy-laden speech, the odds are that the president sees issues as being far more prominent than the immediate task of unifying an audience.
Presidents are elected because they bring something unique to address our national problems, and that is why I accord them a lot of deference. People will be listening very carefully to how Biden prioritizes the problems facing the country.
Model Inaugurations
There are presidential inaugurals that stand as sort of models. Thomas Jefferson's first inaugural is the classic appeal for unity, and it really does not get beyond that. It sets the standard for inaugurals.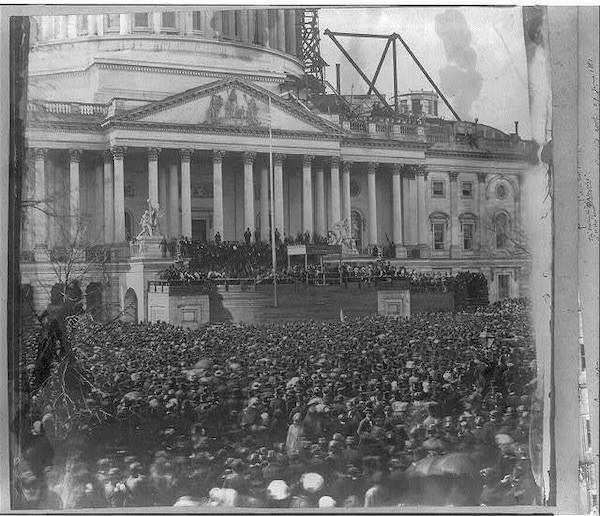 Franklin Roosevelt's was a sort of mix of the two. He's very powerful in his criticism of the old order in his 1933 speech, but he's not directing his criticism at very many people.
Kennedy's team claimed they modeled his speech on the Jefferson speech, and it is a very stirring declaration of Americanism, but it's also very definitely a leadership speech. It combines unifying America with a leadership theme in a very powerful way, which propelled Kennedy to years of astronomical approval ratings of the high 60s and low 70s.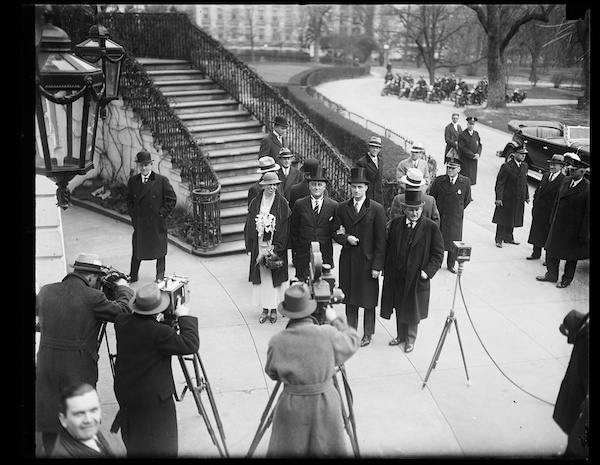 Meaning, Hopes, and Impact
What we talk about in my class is the significance of the occasion, what the new president hopes to achieve by it and what an inauguration can mean. Inaugurations can mean huge things.
I really think that Franklin Roosevelt's 1933 speech, in many ways, turned the national psychology around. That is a momentous speech — the "all we have to fear is fear itself" speech — but the impact of that speech on American confidence was so profound that, literally, he gives a fireside chat about eight weeks later telling everybody to calm down, the problems aren't solved yet. It accomplished a terrific start for that administration.
Another one that comes to mind of course is Kennedy's speech, when America was at the pinnacle, in many ways. The impact of that inauguration was also profound. It certainly inspired a generation of people to go into public service, and I think it was intended to do exactly that, and so it succeeded.
I think a lot can come of a successful inauguration. That is the task Biden faces, and I think we all wish him the best.
This story was written by Kristen de Groot and originally appeared on Penn Today. It has been reposted with permission.